Sony Expands Roster of "Artisans of Imagery" Ambassadors
New Additions Paul Nicklen, Taylor Rees, David Burnett, Jean Fruth and Nancy Borowick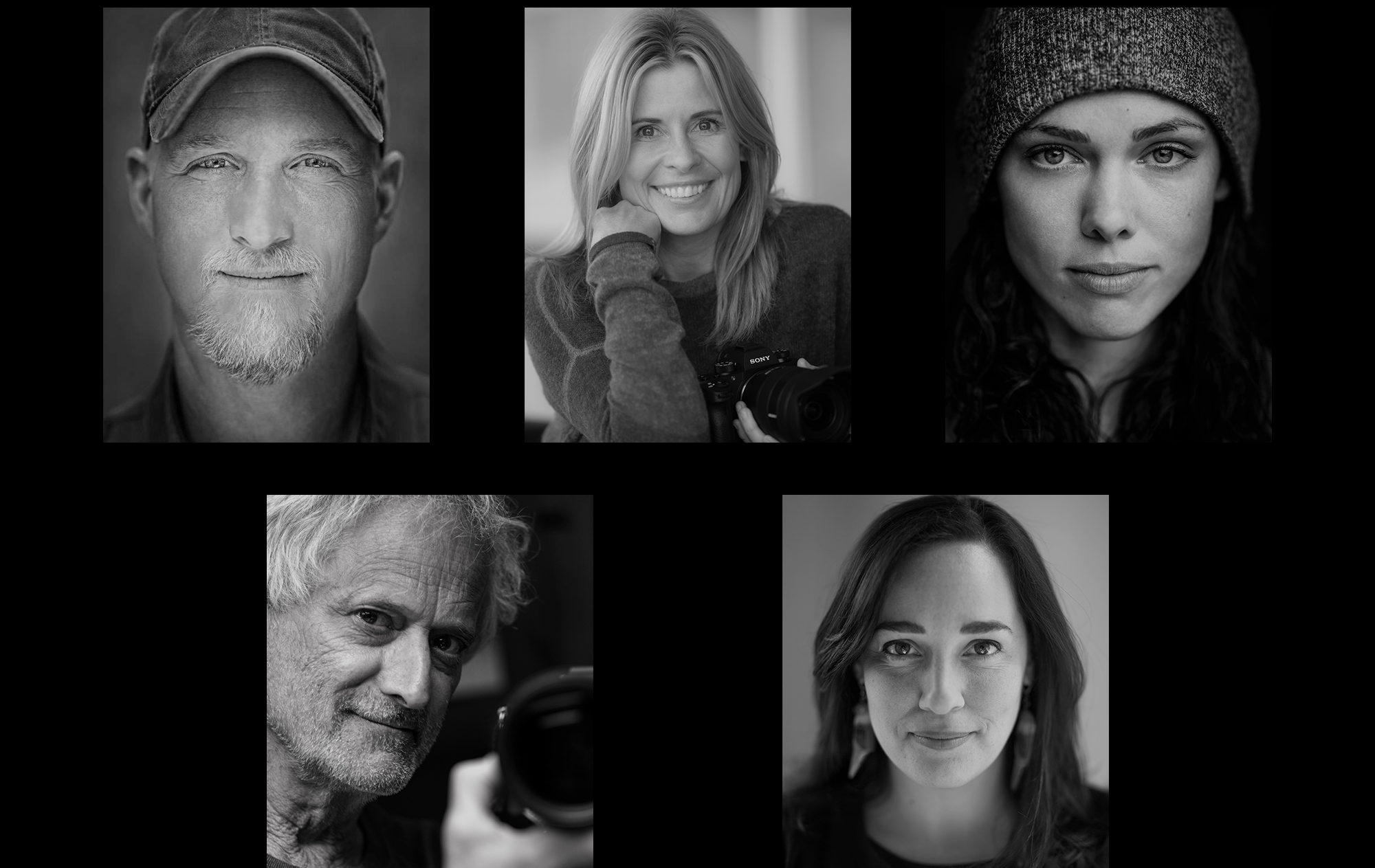 Sony Contacts:
Cheryl Goodman, Corporate Communications
858.942.4079
Nicole Roberts, Digital Imaging
858.942.0050
SAN DIEGO — Apr. 5, 2019 —Sony Electronics Inc. today welcomed five extremely talented creators to its Artisans of Imagery ambassador program. ​ 
These five new artisans—Paul Nicklen, Taylor Rees, David Burnett, Jean Fruth and Nancy Borowick—are each leaders in their disciplines from wildlife photography and photojournalism to sports and documentary filmmaking. ​ 
 Paul Nicklen (Conservation / wildlife photographer and filmmaker)—Paul Nicklen is a Canadian photographer, filmmaker, and marine biologist who has documented the beauty and the plight of our planet for over twenty years. Paul is the co-founder of the non-profit Sea Legacy, an organization dedicated to raising awareness about ocean conservation through powerful imagery. ​ https://paulnicklen.com
Taylor Rees (Adventure filmmaker and photographer)—A filmmaker and photojournalist, Taylor Rees is driven by an insatiable curiosity to explore and tell the stories beneath the surface. ​ Using narrative voice and scientific vigor, she brings new perspectives to challenging topics including climate change, energy and water.
David Burnett (Photojournalist and sports photographer)—David Burnett is a photojournalist with more than 5 decades of work covering the news, the people, and visual tempo of our age. ​ His work ranges from extensive political and world news coverage to sports photography. ​ David is also co-founder of Contact Press Images, the New York based photojournalism agency, now entering its 44th year. ​ https://www.davidburnett.com
Jean Fruth (Sports photographer)– Jean Fruth's trajectory as one of baseball's preeminent photographers has taken her on a round-the-horn tour of the sport's most legendary teams and landmarks. ​ Jean covers professional baseball year-round, in locations ranging from the US and Japan, to Cuba and Latin America. ​ https://www.jeanfruthimages.com
Nancy Borowick (Photojournalist) – Nancy Borowick is an internationally renowned photographer, author, teacher and speaker, telling intimate stories of people, with a focus on family, health and relationships from around the world using compassion and trust. She works regularly for the New York Times, as well as other high-profile outlets, and has exhibited her work in over 100 cities around the world. ​ http://www.nancyborowick.com
 "Sony's Artisans of Imagery include some of the most respected and admired creators in the industry, each bringing their own unique vison and style in visual storytelling," said Neal Manowitz, deputy president for Sony Imaging Products and Services Americas. ​ "We're thrilled to welcome these five new members to the team. Their achievements within the industry are countless, and their passion and support for the Sony brand shines through extensively. Together, we look forward to building on our strong momentum, enabling more photographers and videographers to capture and create like they never have been able to before." ​ ​ 
 For more information on Sony's Artisans of Imagery program, including profiles of all the new Artisans, please visit: https://alphauniverse.com/artisans/. For more information
 About Sony Electronics Inc.
Sony Electronics is a subsidiary of Sony Corporation of America and an affiliate of Sony Corporation (Japan), one of the most comprehensive entertainment companies in the world, with a portfolio that encompasses electronics, music, motion pictures, mobile, gaming, robotics and financial services. Headquartered in San Diego, California, Sony Electronics is a leader in electronics for the consumer and professional markets. Operations include research and development, engineering, sales, marketing, distribution and customer service. Sony Electronics creates products that innovate and inspire generations, such as the award-winning Alpha Interchangeable Lens Cameras and revolutionary high-resolution audio products. Sony is also a leading manufacturer of end-to-end solutions from 4K professional broadcast and A/V equipment to industry leading 4K and 8K Ultra HD TVs. Visit http://www.sony.com/news for more information.