Sony "Kando Everywhere" Registration Opens
Free Online Event For Content Creators To Be Held August 15-16 Now Open For Registration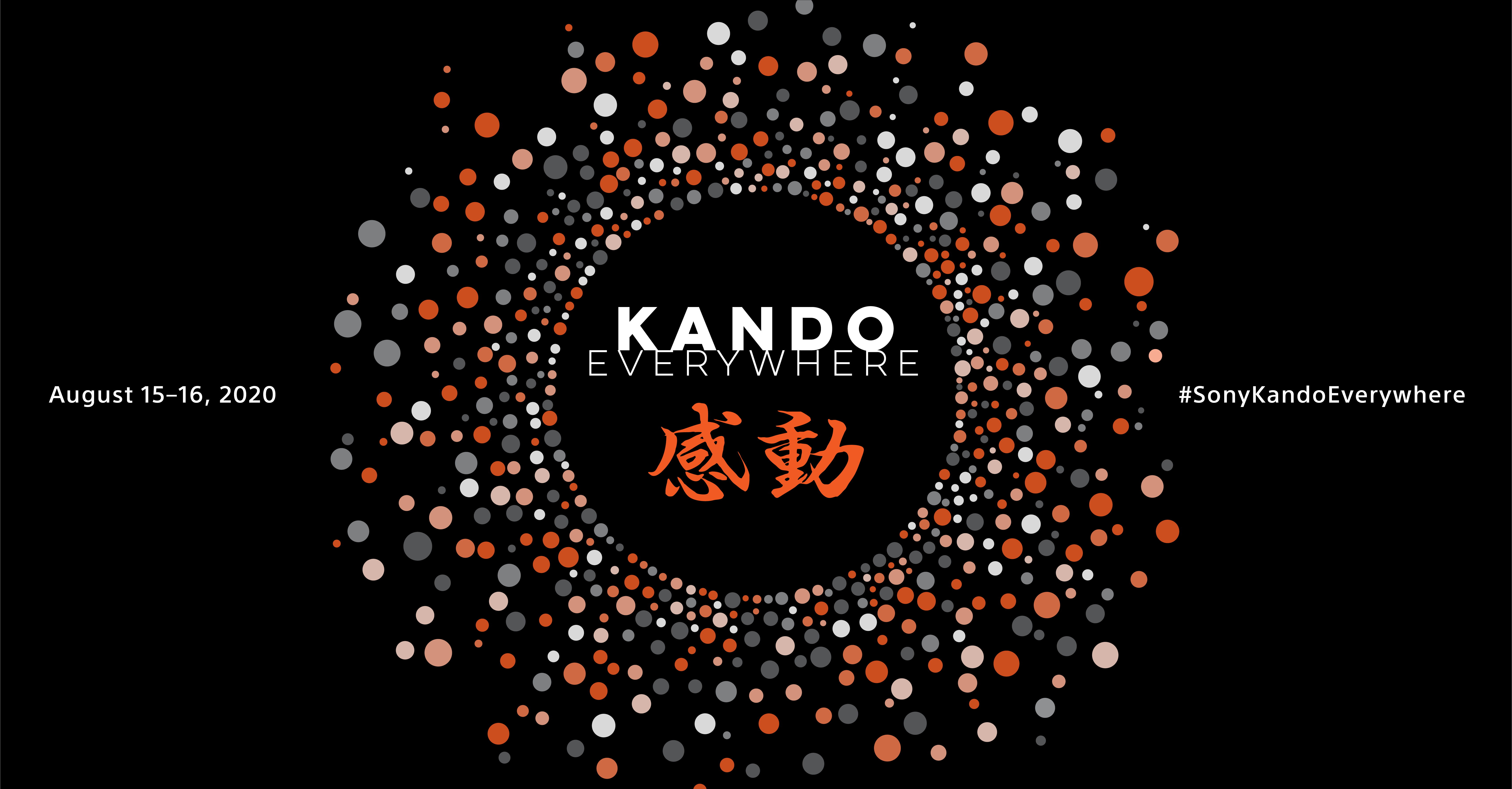 FOR IMMEDIATE RELEASE
Cheryl Goodman, Corporate Communications • [email protected] • 858.942.4079
Caroline Mizuki, Imaging Products & Solutions Americas • [email protected] • 858.951.6271
Registration Opens for Sony's Digital "Kando Everywhere," a Free Online Event for Content Creators
SAN DIEGO – August 11, 2020 – Sony Electronics Inc. will continue their annual "Kando Trip" event tradition with "KandoEverywhere" — a two-day online event taking place this weekend, August 15th – 16th. ​ The digital event is open to all guests, at no cost for attendance, and will feature a variety of educational workshops, keynotes presentations and panel discussions led by Sony ambassadors, community leaders, partner sponsors and others. ​ ​ ​ 
Highlights of the weekend include:
45+ exclusive classes, workshops and live Q&A sessions
A chance to learn from industry-leading instructors
Portfolio review sessions
Interactive trivia with iJustine and Jenna Ezarik
Keynote speakers from SeaLegacy and Art of Visuals
Networking opportunities with Sony Alpha ambassadors and members of the creative community 
Several giveaways will be made available for attendees as well, including one-year memberships to Pro Support and Adobe Creative Cloud, limited edition signed prints from Epson and a variety of Sony Alpha cameras and lenses — including the highly anticipated new Alpha 7S III camera.
To register for this event, please visit AlphaUniverse.com/kando-everywhere.
###
About Sony Electronics Inc.
Sony Electronics is a subsidiary of Sony Corporation of America and an affiliate of Sony Corporation (Japan), one of the most comprehensive entertainment companies in the world, with a portfolio that encompasses electronics, music, motion pictures, mobile, gaming, robotics and financial services. Headquartered in San Diego, California, Sony Electronics is a leader in electronics for the consumer and professional markets. Operations include research and development, engineering, sales, marketing, distribution and customer service. Sony Electronics creates products that innovate and inspire generations, such as the award-winning Alpha Interchangeable Lens Cameras and revolutionary high-resolution audio products. Sony is also a leading manufacturer of end-to-end solutions from 4K professional broadcast and A/V equipment to industry leading 4K and 8K Ultra HD TVs. Visit http://www.sony.com/news for more information.
Sony Kando Everywhere Press Release
DOCX - 643 Kb
Download