Sony World Press Photography Awards Finalists Announced
Showcasing exceptional series by the best artists working worldwide in photography, the World Photography Organisation today reveals the shortlisted photographers for the Professional competition of the 2019 Sony World Photography Awards.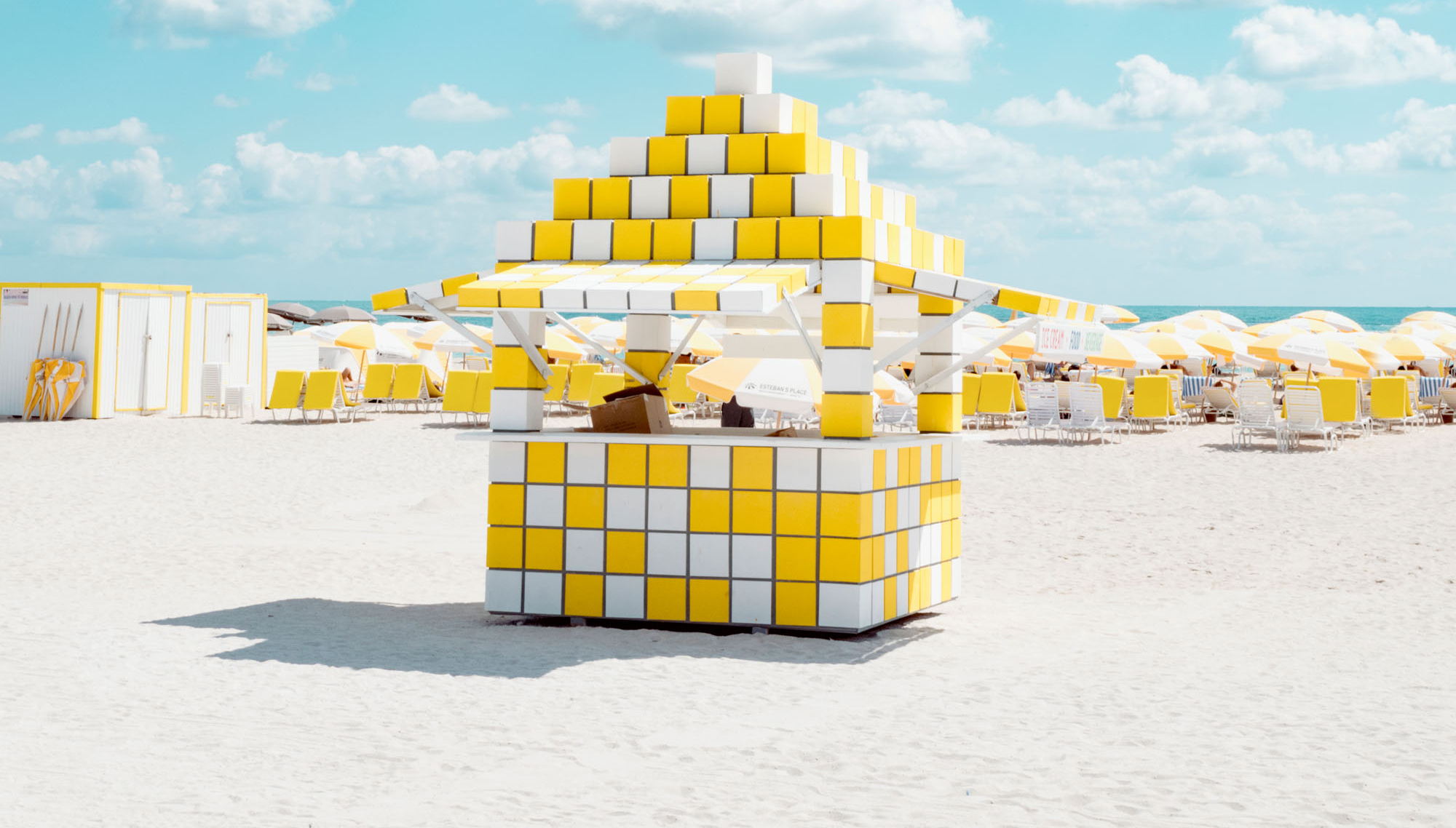 Four American photographers awarded for their powerful series in the 2019 Sony World Photography Awards' Professional and Student competition shortlists
The 2019 Awards' final shortlist announcement shows exceptional bodies of work from around the world
Three American photographers shortlisted in the Professional competition, with a further young photographer shortlisted in the Student competition of this prestigious and global Awards
All Professional and Student shortlisted images announced today available at worldphoto.org/press
Photographer of the Year, ten Professional category winners and Student winner announced April 17, 2019
Showcasing exceptional series by the best artists working worldwide in photography, the World Photography Organisation today reveals the shortlisted photographers for the Professional and Student competitions of the 2019 Sony World Photography Awards. Within the shortlist are four American photographers who are behind some of the world's best bodies of work published in 2018. 
The photographers are David Behar (Los Angeles) in the Professional Architecture category, Imma Barrera (Metuchen, New Jersey) in Professional Landscape, Leah Schretenthaler (Hawaii) in Professional Creative and Sam Delaware from Pacific Union College, California in the Student competition.
Being shortlisted is significant as the Awards offer photographers unparalleled opportunity to showcase their art to a global audience and present a vibrant and diverse insight into photography today. All shortlisted Professional photographers will now compete to win their category and be named Photographer of the Year, revealed April 17. 
The Professional shortlist comprises stunning series selected across ten diverse categories and includes three American photographers:
David Behar, Professional Architecture
Los-Angeles based Art Director and photographer David Behar is shortlisted for his series Cabana, a bright and colourful body of work that captures the intrinsic charms of the cabana rental structures of Miami Beach.
Much of Behar's work focuses on isolated subjects, with the beach providing a constant source of inspiration. ​ His work has been featured in galleries around the world and publications such as Elle Decor, Esquire, and Communication Arts.
Leah Schretenthaler, Professional Creative
Born and raised in Hawaii, artist Leah Schretenthaler uses traditional photography, video and metal casting to create images. ​ Through her art practice, her research presents a connection between land, materials, and performance. ​ 
This is clearly seen in her shortlisted series The Invasive Species of the Built Environment. ​ Using traditional film and silver gelatin, the artist has printed images of controversial building and infrastructure projects in Hawaii. The buildings are then laser etched, leaving a scar, much like the permanent damage from infrastructure which cannot be removed.
Imma Barrera, Professional Landscape
Under The Night Sky by landscape and nature photographer Imma Barrera is part of a larger body of work created to raise awareness about the importance of nature conservation efforts and in particular, protecting the night sky from light pollution. 
Talking about the series Barrera says: "Night photography offers a chance to capture and document scenes that few people ever see nowadays due to artificial light and air glow pollution and can be truly inspiring. This selection includes Milky Way captures and star trails (the movement of the stars due to the earth's rotation, captured during a period of at least one hour but usually longer) taken at three beautiful and very different locations: Joshua Tree National Park in California, one of the four Gold Tier International Dark Sky Parks in the US; the New Jersey Atlantic Shore and the Catskills Mountains in New York."
Four further photographers from around the world and currently based in the United States are also recognised in the Professional shortlist. They are Andrew Kelly shortlisted in Documentary for Outlawing the Face Veil in Denmark, Pol Kurucz in the Creative category for a striking acid colour series titled The Normals, and Djeneba Aduayom also in Creative for Capsulated, and Chinese photographer Yiming Zhang in Still Life for Watching A Balloon Rise.
World-leading jurySpecially selected by a panel of the world's leading judges from academia, museums, publishing, festivals and the media, the Professional shortlist contains exceptional bodies of work which demonstrate artistic prowess and provide audiences with captivating stories about humanity and the contemporary world.
​​
​This year's Professional competition judging was chaired by Mike Trow (Editor, Photographer and Consultant, UK). Speaking of this year's shortlist, he comments: "The work in this year's Professional shortlist provoked a lot of debate and interest amongst the jury, with interesting conceptual work and juxtapositioning of images to make new narratives, seen alongside more traditional storytelling. ​ It is in some ways a more challenging and contentious year than ever before - which is a great thing, and important for pushing the boundaries of photography and to challenge the perceptions and expectations of the audience."
American represented in Student shortlistThe Student shortlist features bodies of work by ten students at leading higher education institutions from across the world. Shortlisted photographers come from a range of countries including Bangladesh, Malaysia, Spain, Argentina and Canada.
​​
​Students were first challenged to produce a series of 3-5 images responding to the brief, "Evolution". ​ From this, ten students were shortlisted and received Sony cameras with which they have created a second series of work inspired by the brief "Belong". 
Sam Delaware, a 21-year-old student at the Pacific Union College, California, was shortlisted for the series Horizon. He then went on to create a second series titled Dissonance, which was shot in Northern California and reflect a search for belonging in a landscape of concrete and shifting national identity. Delaware's success at the 2019 Awards is notable and he was previously named Youth Photographer of the Year at the 2016 Sony World Photography Awards. The competition rewarded the best single image taken by any young person aged 12-19.Prizes and Exhibition
​All those shortlisted will go on to compete against talented photographers from across the world in their categories for the chance to become Professional Photographer of the Year and Student Photographer of the Year. Winners will be announced at the London Awards ceremony on 17 April. Prizes include $25000 (USD) for the overall Professional winner, and €30000 (Euros) for the overall Student winner's institution, as well as the latest cutting-edge Sony camera equipment and flights to the London Awards ceremony. ​ The winning images will also be included in the 2019 Awards' book. ​ All shortlisted and winning images will be exhibited as part of the 2019 Sony World Photography Awards Exhibition in London from April 18 until May 6, 2019 before touring globally to countries including Japan, Italy and Germany. ​ 
Record number of entries to 2019 Sony World Photography Awards
​Produced by the World Photography Organisation, the internationally acclaimed Sony World Photography Awards are one of the most important fixtures on the global photographic calendar. As one of the world's largest and most prestigious global photography competitions, the Awards annually celebrate and promote the best contemporary photography from the past year across a wide variety of photographic genres. 
Now in their 12th year of partnership with headline sponsor Sony, the Awards consist of four competitions in total: Professional (for a body of works), Open (for a single image), Student (for academic institutions) and Youth (for 12-19-year olds). A total of 326,997 entries across - from 195 countries and territories were submitted across the four competitions of the 2019 Awards, the highest ever number of entries to date.
For further information please contact:
Jill Cotton/Emma Double, World Photography Organisation
​[email protected] / +44 (0) 20 7886 3043 / 3049
Notes to Editors
Further press information and all shortlisted Professional and Student competition images are available to download for publication at www.worldphoto.org/pressAbout World Photography Organisation The World Photography Organisation is a global platform for photography initiatives. ​ Working across up to 180 countries, our aim is to raise the level of conversation around photography by celebrating the best imagery and photographers on the planet. We pride ourselves on building lasting relationships with both individual photographers as well as our industry-leading partners around the world. The World Photography Organisation hosts a year-round portfolio of events including the Sony World Photography Awards, one of the world's leading photography competitions, and PHOTOFAIRS, leading international art fairs dedicated to photography For more details see www.worldphoto.org
About Sony Corporation
Sony Corporation is a leading manufacturer of audio, video, imaging, game, communications, key device and information technology products for the consumer and professional markets. With its music, pictures, interactive entertainment and online businesses, Sony is uniquely positioned to be the leading electronics and entertainment company in the world. ​ Sony recorded consolidated annual sales of approximately $77 billion for the fiscal year ended March 31, 2018. ​ Sony Global Website: http://www.sony.net/
Sony Imaging Products & Solutions Inc. is a wholly-owned subsidiary of Sony Corporation that is responsible for its imaging products and solutions businesses, from consumer camera, solutions with a focus on broadcast- and professional-use products, to medical business