You're Invited - Sony Creative Space, During Photo Plus Expo
Sonys hands-on experiential event combines models, sets, gear and inspiration for the ultimate creative event.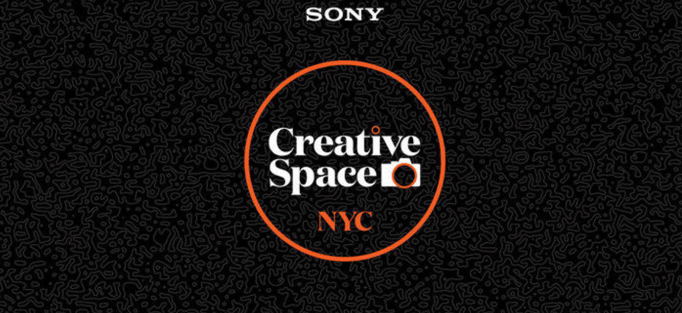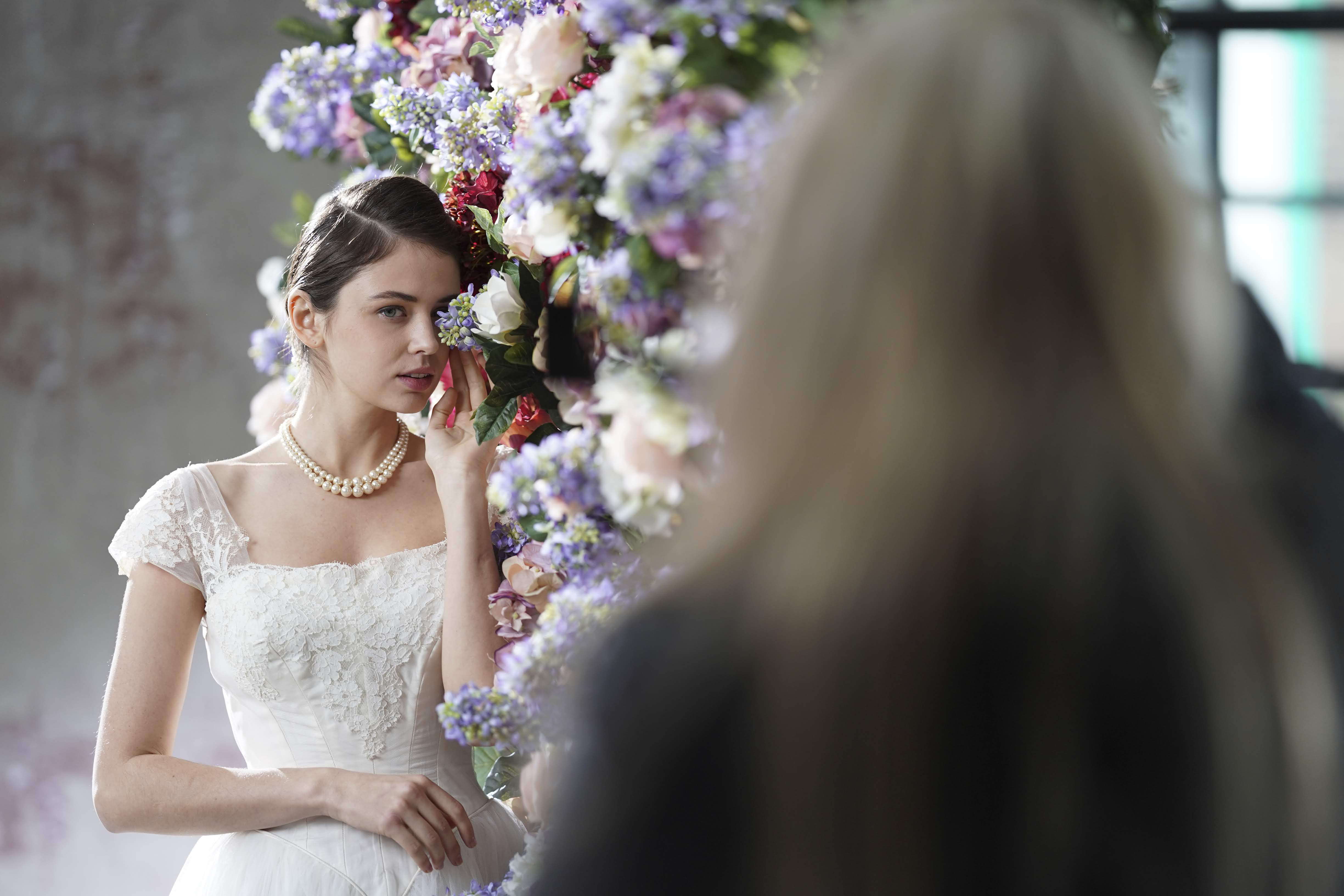 The Sony Creative Space NYC is a three-day-long celebration of still and moving imagery and creativity that is free and open to the public.
Sony Creative Space NYC offers attendees a wide range of shooting opportunities (including multiple sets and models), workshops, photo walks, and more.
Attendees can also borrow cameras and lenses from the Alpha camera lineup, so they can spend time shooting with the latest Sony camera gear, get answers to technical questions from Sony Pro Support and get tips and tricks for the setup and use of Sony cameras.
Creative Space NYC ​ is held to coincide with the Photo Plus Expo in New York City. Sony Creative Space is based at the SIR Stage 37 studio, located just a few blocks from the Javitz Convention Center, at 508 W 37th Street in New York.
Creative Space NYC ​ will also host numerous special events, including the Abel Cine Film Night on the 23rd, Art of Visuals Day and B&H Night on the 24th, and Alpha Female Day and BeAlpha Night on the 25th.
Sony Creative Space NYC and the special events are free to attend. Registration is required for general admission to the Sony Creative Space, and separately for the evening events.
Information And Registration
A fulll list of daily sessions, plus registration for general admission and the daily events can be found on the here on the Alpha Universe website.
A full list of the evening special events, plus registration for these events can be found here on the Alpha Universe website.
---
Sony Creative Space Schedule
General Admission/Daytime Events
Thursday through Saturday
General Event Admission - Doors Open 9:00 a.m. to 4:00 p.m.
Thursday
10:00 AM - Photowalk with Chris Ngu
11:00 AM - Photowalk with Mike Myers
12:00 PM - The Art of Aerial Photography with Chris Burkard
1:00 PM - How To Build A Strong Personal Brand, Art of Visuals & Imaging Collective
2:00 PM - Photowalk with Erick Urgiles
3:30 PM - Raffle and What's New From Sony, Art of Visuals & Sony Team
Thursday is also Art of Visuals Day, an experience curated by none other than the powerfully creative team behind Art of Visuals. AOV is curating a new type of networking / community event featuring photowalks, presentations, digital gallery takeovers and open Q+A with several incredibly talented artists, a variety of interactive shooting sets and much more.
See below for the Thursday Night B&H Night registration.
Friday
10:00 AM - Bodies in Motion Photoshoot with Dana Scruggs
10:00 AM - Photowalk: Reflections In The City with Paola Franqui
11:00 AM - Sports Action Photoshoot with Jean Fruth
11:00 AM - Photowalk: Architecture In The City with Chris Beth Cooper
12:00 PM Photowalk: Moody In The City with Shauna Wade
1:00 PM - Editing Creative Run & Gun Video with Amber & Garrette Baird
2:00 PM - The Intervened Portrait Photoshoot with Katrin Eismann
3:00 PM - Fine Art Photoshoot with Brooke Shaden
4:00 PM - Photowalk: Love In The City with Amber Baird
4:00 PM - Photowalk: Humans In The City with Katrin Eismann
4:00 PM - Photowalk: Mobile In The City with Marvi Lacar
Friday is also Alpha Female day, featuring presentations from an esteemed group of creators including Brooke Shaden, Dana Scruggs, Amber Baird, Jean Fruth, and Katrin Eismann. You'll have an opportunity to get your portrait taken by one of Sony's Artisans of Imagery, take a photo walk with members of the Alpha Imaging Collective, complete your portfolio with new creative photos taken at one of our shooting stages, mingle with great personalities from the photography and film worlds, and network with other creators.
(See Special Evening Events, below, for the Friday Night Alpha Female event registration, and the #BeAlpha evening event registration.)
Saturday
9:30 AM - Shooting Sports With the a9 II with Patrick Murphy-Racey
10:15 AM - Photowalk with Jose Silva
10:30 AM - Creatinv A Dark Fairytale with Brook Shaden
11:30 AM - Portraiture Photoshoot with Miguel Quiles
11:30 AM - Photowalk with Jessica Foley
1:00 PM - Staying Creative with Ben Lowy & Marvi Lacar
2:00 PM - Story Telling Through Human Connections with Ben Moon
3:15 PM - ​ Wildlife Photography with Colby Brown
Saturday will be another celebration of talent and imagination at their best. In addition to shooting stages, models, and presentations from top Sony creators, Sony and Street Dreams Magazine will be partnering on a variety of photowalks led by local street photographers. Your free three-day Creative Space NYC pass will provide you access to this amazing experience, so if you haven't already, sign up HERE.
---
Special Evening Events
Note: Each special event has its own registration.
Wednesday
Abel Cine Film Night
Sony is partnering with Abel Cine to bring together luminaries from the film world. We'll be showcasing early screenings of films and other exciting video content from a variety of Sony creators, with several panel discussions, meet and greets and Q+A topics regarding modern day filmmaking.
7:00 PM until 10:00 PM. Sign up HERE.
Thursday
B&H Night
In the evening, our partners at B&H Photo Video will take over to host "Creator Night" at SCS NYC. The event will be focused on in-depth, interactive learning experiences, with a variety of vignettes set up in the space for educational opportunities covering flash photography, fast action and studio portraiture, among others. Sign up for the special Creator Night at Creative Space NYC HERE.
Friday
Alpha Female Class of 2020 Reveal Event
At this special Alpha Female event, between 5:30 and 7:00 PM, where the new Alpha Female Creator-in-Residence Class of 2020 will be revealed live, over food and drinks.
5:30 PM until 7:00 PM Sign up HERE.
#BeAlpha Evening
Extending the Sony Creative Space NYC into the eventing hours, the #BeAlpha Night will have more networking, more music, more swag and more inspiration. If you can't make the Sony Creative Space NYC daytime event, this nightime BeAlpha event is for you!
7:00 PM - 10:00 PM Sign up HERE.